Get
equipped.
Join
our
community.
Meet some of our happy customers

Smart Pension
When online pension and tech experts Smart were thinking about improving staff benefits, health insurance was at the top of their list – and they found Equipsme a great fit for their business.
Martin Warner, Director of Talent at Smart, explains: "Health and well-being are really important to us as a business," says Martin. "For us, it's obvious: if you look after people and encourage them to look after themselves, they'll be more engaged and more productive.
"What we liked about Equipsme was that it offered people not just peace of mind but real, practical benefits. We wanted a provider that was going to be able to help people get things sorted fast – for example, being able to secure a physiotherapy appointment without the wait, or getting to see a GP at home on the sofa after work.
"I'm particularly pleased we took up the 'stress support' option, so our employees had access to some support during what's been one of the most stressful periods of working life for everyone."
So far Equipsme has proved pretty popular with staff. "People tell us it's really good, it's really quick, they like being able to get everything they need from an app, and they like being able to choose to add on family members themselves. That was particularly important to us when selecting a provider."

Recover Physiotherapy
When Norwich-based Recover Physiotherapy switched bank accounts to Starling Bank, Director Stuart Wardle saw an advert in the Starling marketplace for Equipsme.
Impressed by both the cover and the price, he ditched his personal medical insurance and signed himself and another key member of staff up.
"I'm very familiar with private medical insurance because I work with private patients, and I've had my own personal policy," explains Stuart. "Equipsme disrupts the market. It's great quality practical cover, made simple and affordable."
Recover Physiotherapy has seen demand rise for private physio as the pandemic has put non-critical NHS care on hold. But being busier than ever means the business can't afford for staff to be out with illness or injury.
"Physio is a physical job," explains Stuart. "If one of us goes out running at the weekend and picks up a serious injury that requires surgery, right now that's going to take a while to get treated by the NHS.  They could be unable to work for months. Equipsme just made sense.
What I liked about it was that it wasn't just insurance that sat in the background quietly hoping never to be used. There were immediate benefits. I also liked the simplicity of it, being able to add on things like dental and optical as well as being able to add direct family members.
"I think more small businesses will – and should be – looking at PMI options, and I'd definitely recommend they look at Equipsme"

Space Kitchens and Bathrooms
Space Kitchens and Bathrooms are based near Romsey and design, supply and install kitchens and bathrooms across Hampshire.
In 2018, Space bought Equipsme for their whole team because they wanted to show their staff how valued they were and to give them the peace of mind that comes with having a health insurance plan. For £29 per person per month, the team have access to a GP 24/7 via phone or video, physios, specialist diagnosis and hospital treatment.
Space had considered PMI before, but found that it was expensive and inflexible. When their broker suggested Equipsme, James Geere, Director from Space thought it sounded good: "Being a small, family-focused business, we wanted our staff to feel well looked after. It's peace of mind for them and shows we care. Not only that, it benefits the business as well: if our staff have got something wrong, they will be able to get it sorted and get back to work quicker."
Space also liked the fact that their staff could upgrade and add their family if they wanted to and several members of the team have taken advantage of this. "Everyone was so pleased and surprised to get the health insurance plan. It makes you feel good to be valued and providing this benefit is an easy way to do that and it gives our people the peace of mind that it's there if they ever need it. Our staff were quite touched by it actually," said James.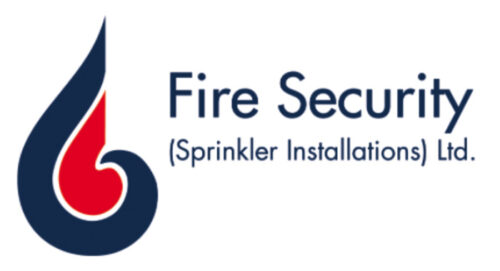 Fire Security
Suffolk-based Fire Security (Sprinkler Installations) bought Equipsme plans for its entire 22-strong workforce as part of a new initiative to focus on looking after the health and wellbeing of its staff.
Fire Security have a mixture of admin staff, designers and engineers who are often on site working in high pressure environments.
For £18.50 per person per month, Fire Security staff have access to a health insurance plan that provides 24/7 GP access via phone or video, access to physios, specialist diagnosis and a stress support service. Stress support provides a confidential helpline 24/7, counselling by phone and up to 5 face-to-face sessions if needed. Staff also receive a confidential home health check for Vitamin D deficiency, supplied by Equipsme's health technology partner Thriva.
Fire Security have seen many improvements since having the plan in place. Sickness absence rates reduced by 50% in the first half of 2019 and when a rival firm contacted their staff, they were able to retain 95% of those that had been approached. They have also been working with Suffolk Mind to support the mental wellbeing of their staff and a recent assessment showed improvements in many areas of emotional wellbeing.
Richard Pipe, Director and Co-owner said "We have always found employee healthcare schemes to be expensive and complicated. Equipsme is a complete contrast to the traditional model and is a straightforward solution with competitive prices. The on-boarding process was extremely easy, and our staff appreciate the benefits. The stress support bolt-on was of particular appeal to us. Also, the fact that levels of cover can be easily varied means employee loyalty can be rewarded."

Falmouth Boat Co
Falmouth Boat Co. provides a range of services, including the mooring, storing, repairing, renovation, refurbishment and refinishing of boats to the highest standards. There's been a boatyard on the site at Falmouth in Cornwall since the 15th century and boat building has been undertaken there ever since.
For Falmouth Boat Co. their business is all about the people and the skills that they bring. Jonathan Fielding, Managing Director tells us: "The people are absolutely paramount to the business. If we didn't have the people, we wouldn't have a business."
Their broker, a specialist within the marine industry, recommended Equipsme to Falmouth Boat Co. and so in 2018 they decided to buy Equipsme plans for the whole of their workforce. For £29 per person per month, their team have access to a range of health and wellbeing services, including GP access 24/7, up to 8 physio sessions a year, specialist diagnosis including things like scans, tests and MRIs, hospital treatment and an annual finger prick health kit which tests for things like vitamin D and cholesterol.
Jonathan tells us why they chose to buy this health insurance plan for their people: "Equipsme is attractive because it's extremely good value for money and as an offering to our staff, it enables us to create a package which really does stand head and shoulders above others, to ensure that my staff get well quickly, and back to work as soon as is possible."